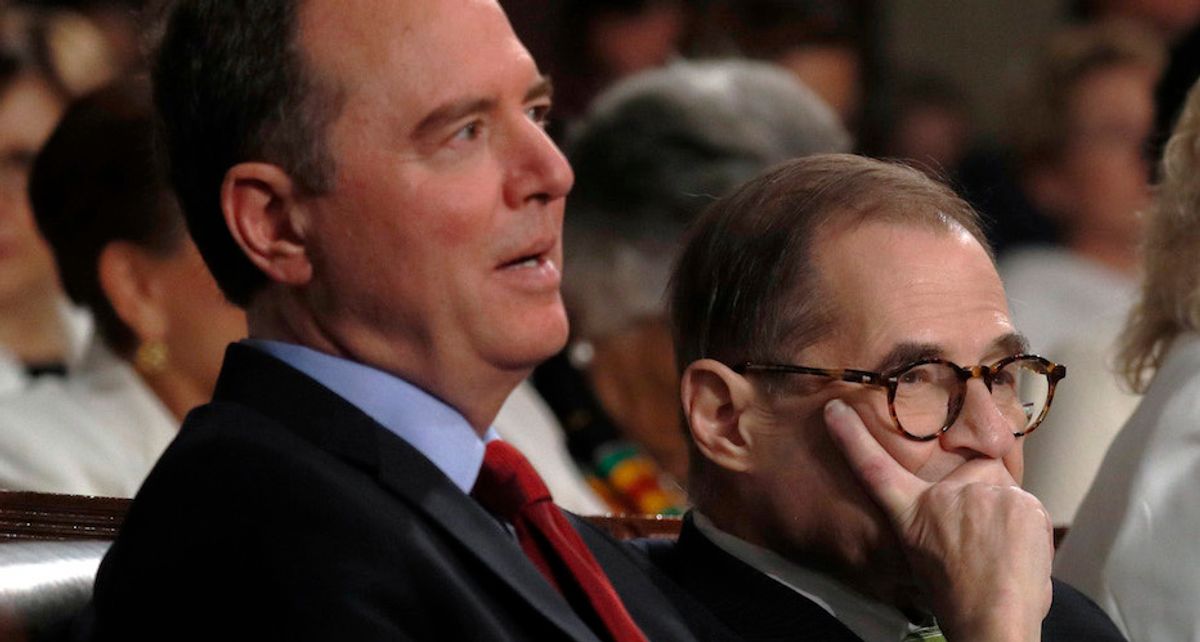 Impeachment is set to end Wednesday. As senators make their speeches before the final vote, the only real uncertainty is whether a couple of moderate Democrats will vote to acquit President Donald Trump along with most or all Republicans.
But the resistance will continue, according to Jerry Nadler (D-N.Y.), impeachment manager and House Judiciary Committee chairman.
CNN's Manu Raju asked Nadler about the party's next moves after the impeachment trial ends, and Nadler responded that it is...
Read this story at TheBlaze